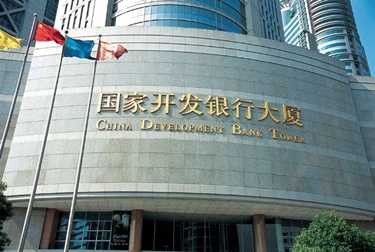 The China Development Bank, one of the country's policy banks, has decided to strengthen financial support in order to deepen cooperation between China and Central Asian countries, Xinhua reports.
The Bank has allocated a special loan in the amount of RMB 10 billion (about US $ 1.43 billion) to support projects implemented by China and Central Asian countries in the fields of economy and trade, investment, transport, agriculture, energy and resources, infrastructure.
Central Asia is one of the first regions where the Bank began to carry out overseas operations.
As of the end of 2022, the bank has supported 134 projects in five Central Asian countries in such areas as energy and resources, infrastructure, and transport.
In particular, the Bank supported such major projects as three lines of the Central Asia-China gas pipeline, the first and second phases of the development of the South Elotan gas field in Turkmenistan, a project for the production of polypropylene by Kazakhstan Petrochemical Company (KPI) with an annual capacity of 500,000 tons and a project for the purchase of buses in Uzbekistan.
Addressing with a keynote speech at the China-Central Asia summit in Xi'an, President Xi Jinping said that China will provide Central Asian countries with a total of 26 billion RMB yuan (approximately US $ 3.7 billion) of financing support and grant to bolster China's cooperation and Central Asian development.
According to Chinese Ministry of commerce, as of the end of March 2023, China's direct investments in the five Central Asian countries exceeded US $15 billion. The cumulative turnover of completed projects reached US $63.9 billion. 
A batch of cooperation projects have been launched in such sectors infrastructure, oil and gas exploration, manufacturing, medical and health care, education, technology and the digital economy.
Established in 1994, the China Development Bank is a state-funded and state-owned development finance institution. As an independent legal entity directly overseen by the State Council, it is dedicated to China's economic development in key supporting industries and under-developed sectors.///nCa, 23 May 2023