Ashgabat, 1 December 2016 (nCa) — The embassy of Japan in Ashgabat hosted a reception Wednesday to mark the birthday of His Majesty Emperor Akihoto, who was born on 23 December 1933 and acceded the Throne on 7 January 1989.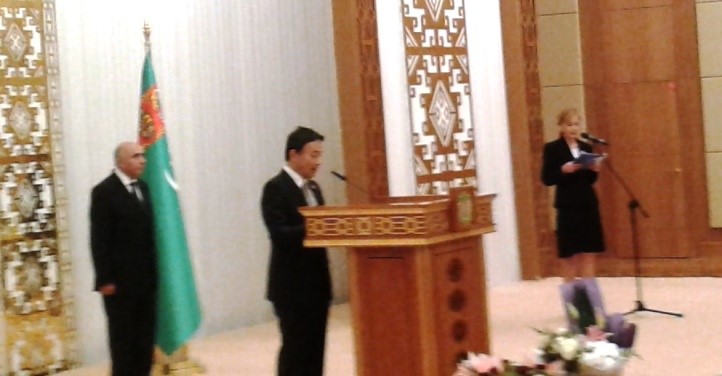 Ambassador Takahiko Katsumata said in his remarks that the president of Turkmenistan met the Emperor in December 2009 and again in September 2013. The president expressed his deep and warm feelings about the Emperor when I presented my credentials to him, said the ambassador.
He said that the total value of the joint projects between Japan and Turkmenistan was USD 18-20 billion and currently 20 economic projects were under implementation or planning in energy, power generation, chemicals, medical, and ecological spheres.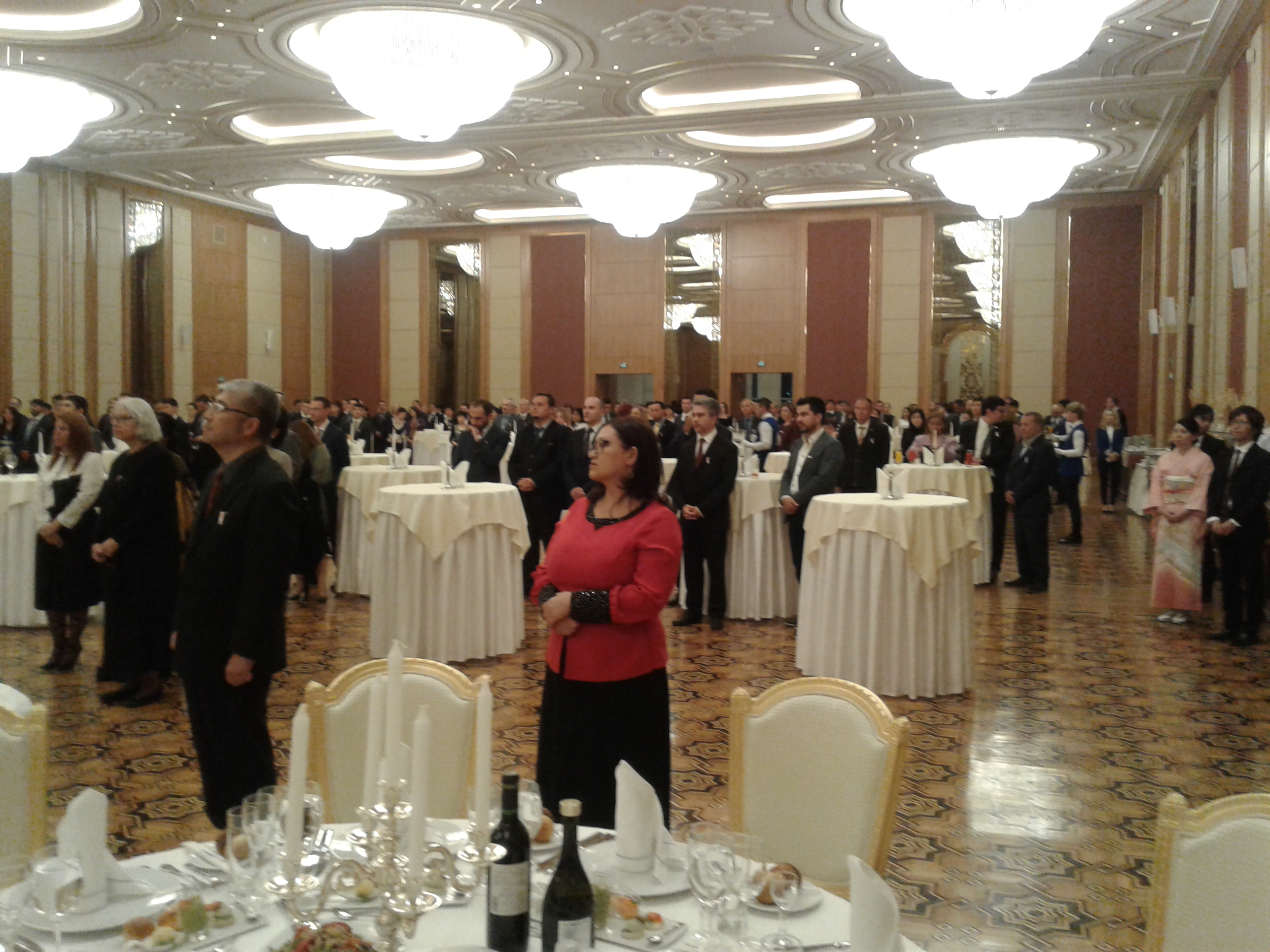 In addition, said the ambassador, Japan was contributing toward capacity building in Turkmenistan through technical cooperation programmes of JICA. In this framework, 523 Turkmen trainees have visited Japan so far and now a joint government to government project for the improvement of the earthquake monitoring system in Ashgabat is underway.
Ambassador Katsumata said that Japan granted this year a greenhouse facility to 5th specialized school in Turkmenabat for agricultural education of the disabled children. In September this year the Oguzkhan University of Science and Technology opened in Ashgabat in collaboration with the Tsukuba University of Japan.
The Japanese envoy said that AIMAG 2017 and the Tokyo Olympic Games 2020 would be the occasions for sharing not only the experience in sports management but will also strengthen the people-to-people relations as the Japanese had already hosted the demonstrations and master classes in Aikido, Judo and Karate in Ashgabat.
Despite geographical distance, said the ambassador, both the countries have a wide range of commonalities, affording the base for robust partnership.