The World Trade Organization (WTO) delegation will visit Ashgabat on 29-31 May 2023.
The upcoming visit was discussed today, on 26 May, during the meeting of Ambassador Atageldi Haljanov, Permanent Representative of Turkmenistan to the UN Office at Geneva, with Ms. Maika Oshikawa, Director of the Accession Department of the WTO.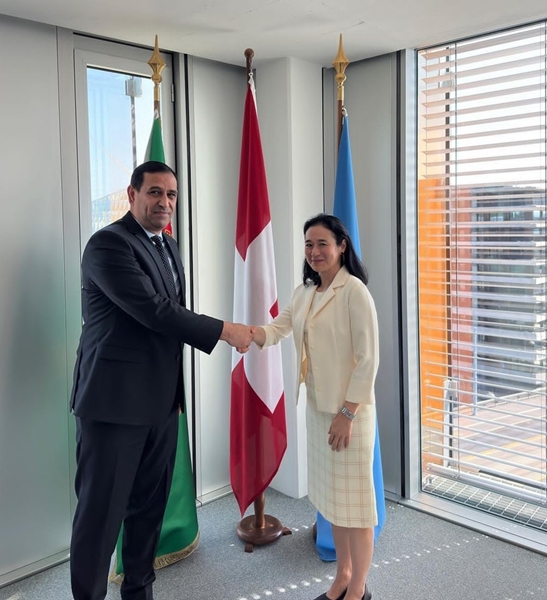 During the meeting they talked over the WTO accession process and the preparation of the Memorandum on Foreign Trade Regime of Turkmenistan.
Turkmenistan became an acceding country to the WTO under Article Xll of the Marrakesh Agreement on 23 February 2022.
The General Council of the WTO established a Working Party which will oversee negotiations between members and Turkmenistan on the terms of its accession. ///nCa, 26 May 2023 [photo credit  – Turkmenistan Permanent Mission to the UNOG]