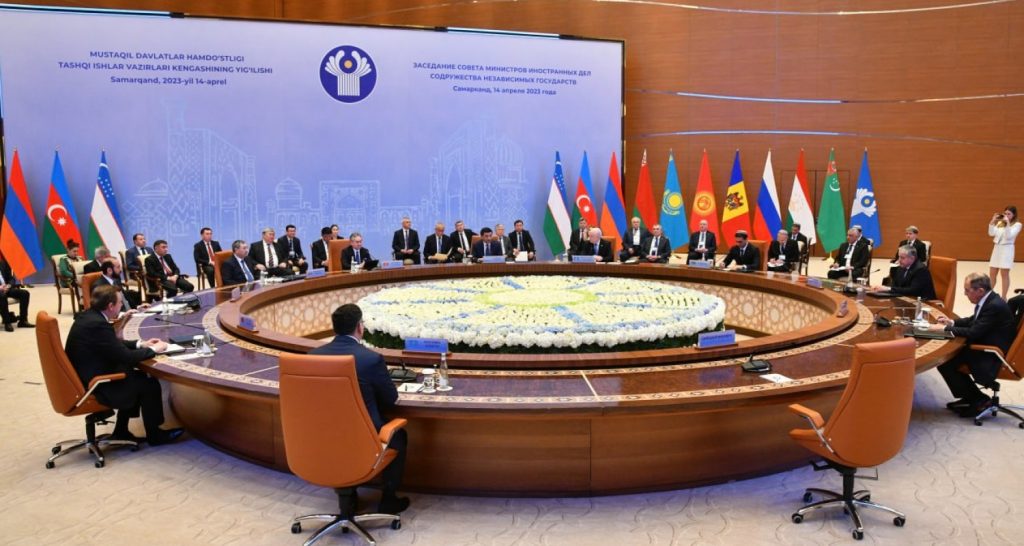 The meeting of the Council of Foreign Ministers of the Commonwealth of Independent States was held on 14 April 2023 in Samarkand.
The event was attended by foreign ministers and high-ranking officials of Azerbaijan, Armenia, Belarus, Kazakhstan, the Kyrgyz Republic, Russia, Tajikistan, Turkmenistan, Uzbekistan, as well as CIS Secretary General Sergey Lebedev.
In a broad format, the participants of the meeting approved draft documents about the Games of the CIS countries among children with disabilities. The draft Regulation was developed by Russia. The sport contests are supposed to be held once every four years, separately for winter and summer sports. At the same time, the first competitions are proposed to be held in 2024 in winter sports, and in 2026 in summer sports.
The final decision on the establishment of the Games will be made at a meeting of the CIS Council of Heads of Government, which will meet in June in Sochi.
The decision was made to declare the city of Samarkand (Uzbekistan) the Cultural Capital of the CIS in 2024, to declare Tashkent the Youth capital of the CIS in 2024, the city of Gabala (Azerbaijan) – in 2025, in 2026 – the city of Kapan (Armenia) and the Decision to declare the Sports Capital In 2023: Minsk ( Belarus) in 2023 and Gyumri (Armenia) in 2024.
The Council of Foreign Ministers also decided to grant the status of the basic organization of the CIS for the training and retraining of journalists to the Peoples' Friendship University of Russia.
At the meeting, it was decided to continue the implementation of the Action Program to enhance partnership between the Ministries of Foreign Affairs of CIS countries.
Proposals have been put forward to deepen cooperation in priority areas, as well as to expand the practice of supporting the initiatives of the CIS states in the international arena.
The next meeting of the CIS Council of Foreign Ministers will be held on 12 October 2023 in Bishkek, Kyrgyzstan. ///nCa, 15 April 2023