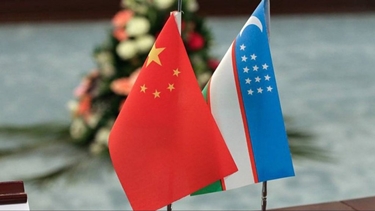 The governments across the Central Asia region are cognizant of the importance of grassroots economic autonomy. This was evident recently when the delegation of a small province of Uzbekistan signed a wide range of documents during its visit to China.
The delegation of Syrdarya region, led by its governor Akmaljon Makhmudaliyev traveled to China and signed for the following:
Agreement between the Yanglin company for international cooperation in the field of modern agriculture and the industrial park "Peng Sheng" of the Syrdarya region on attracting investments for the procurement of meat and agricultural products

Agreement between Gulistan State University and higher educational institutions of professional technologies of the city of Yanglin

Agreement on cooperation, as well as a memorandum of trilateral cooperation between the khokimiyat [governorate] of the Syrdarya region, the Venchjou Szinshen company of China and the Yanglin cross-border logistics company in the field of international cooperation

Understanding on joint training of specialists at the Shirin College of Energy and the introduction of alternative energy sources in the Syrdarya region

Agreement to hold an exhibition of solar panels produced in the region in May

Offer by the company "Xi'an Aiju Grain and Oil Industrial Group" for the harvesting of grain and the production of flour and oil to invest in the region to develop the cultivation and processing of agricultural products, as well as animal husbandry, in particular, goat breeding and fodder

Agreement worth USD 4 million to attract investments for the opening together with Changtai Yuanrun Energy saving Technology Co. LTD" joint venture of "Wang da group" for the production of styrene

Agreement worth USD 3 million to implement jointly with Longuan Lantian Cement Co. LTD" for the bag production project

Memorandum on the implementation, together with the Chinese company Foshan Jade Import and Export Trading Co LTD, of a project for the production of furniture from chipboard, MDF and acrylic with a total value of $ 10 million

Memorandum on the implementation together with the Shina Materials Storage and Transportation Group of a shoe production project with a total value of US$12.5 million, as well as the development of a fabric production project with a total value of US$10 million.
This is truly impressive considering that Syrdarya is one of the smallest and least populated provinces of Uzbekistan.
It is a textbook case of how a small province studied its own needs and went out to find the best solutions on its own. In addition to the economic autonomy, it is also an example of decentralization of the entire process of decision-making
This is also the sign of the systemic responsiveness in Central Asia. /// nCa, 6 March 2023