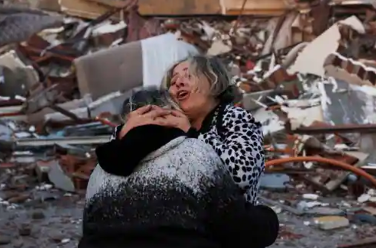 Turkey and Syria were hit by more earthquakes on Tuesday, 7 February 2023. According to the media reports, two major earthquakes of 5.7 on the Richter scale Tuesday morning struck the same areas that were affected by the earthquake the previous day.
The death toll has exceeded 5000 and rising fast. More than 20000 have been injured.
Hundreds, possibly thousands, are still under the rubble and the rescuers are working frantically to dig them out.
Most of the countries and aid organizations in the world have rushed to Turkey and Syria and more are arriving. Apparently, coordination among them and quick damage mapping would be urgently required to make the best use of the available relief efforts. /// nCa, 7 February 2023