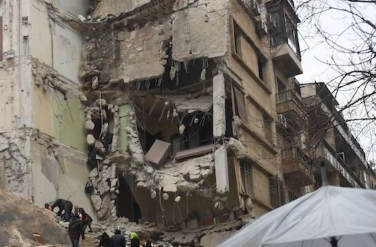 The two successive earthquakes Monday morning have wreaked havoc in Syria and Turkey. Nine provinces of Turkey (Turkiye) have been affected and the death toll has already reached 1200.
At the Richter scale 7.8, it was a massive earthquake along the East Anatolian fault line, long identified by the experts as very dangerous.
The people and the government of Turkey are going all out to provide what is necessary but it is a catastrophe of colossal scale. The world would need to contribute soonest in every which way. The aid and relief services and organizations worldwide have already started to reach Turkey.
The Turkish government has announced that any journalists wanting to cover the earthquake and its relief work will be allowed visa-free entry into the country.
This is race against time. Most definitely, it is race against time.
For anyone wanting to help or take part in any way in the relief work, there are three categories of assistance required:
Search and rescue – searching for and rescuing the victims that are buried under the rubble.

Food and shelter – for the survivors, there is the urgent need for food and shelter, particularly because of the severity of the winter.

Medical help – two kinds of medical help are required: 1. Surgical and medical support for the injured including those with fractures; 2. Other medical support for the people with chronic diseases who are in need of permanent medication on daily basis.
IBC (International Blue Crescent) has given a further breakdown of these aid requirements as follows:
Tens of thousands tents

Heaters for the tents

Tens of thousands blankets

Thermal clothes

Ready to Eat Food for at least to 5000 people we have reach for a period of at least

Basic first aid kits
IBC has already established full presence in the quake-hit areas. Their staff and volunteers are actively working in all the nine provinces in the quake zone with main team in Gaziantep.
Here is how to contact them for coordination in the aid efforts:
Mr Muzaffer Baca, Vice President, +90 532 2344229, mbaca@ibc.org.tr
Alper Mavi, IBC Regional Programmes Coordinator in Gaziantep, +90 538 5159806, Alper.mavi@ibc.org.tr
Website of IBC – http://www.ibc.org.tr/
There are many other ways of how one can contribute to the relief work  but please be aware of scammers. Check and double check before you make any money transfers.
/// nCa, 6 February 2023