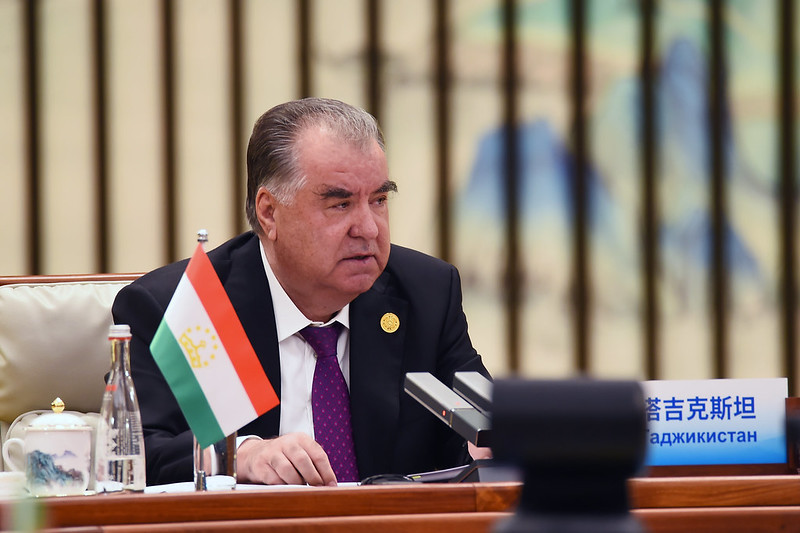 On 19 May 2023, President of Tajikistan Emomali Rahmon in Xi'an of the People's Republic of China took part and spoke at the first Summit of Heads of State "China-Central Asia".
Due to the complex and rapidly changing situation in the world community and the increase in threats and challenges in the world and the region, it is with this situation in mind that the cooperation of states within the framework of the China—Central Asia Summit becomes even more important, the leader of Tajikistan said.
Against this background, Rahmon stressed Tajikistan's stable position on strengthening multifaceted cooperation within the framework of the China—Central Asia Summit to ensure peace and stability, strengthen friendship, mutual understanding and further development.
He stressed that for three decades, relations between the Central Asian countries and China have been developing rapidly on the basis of mutual understanding, mutual respect and trust. In this context, the meeting within the framework of the China—Central Asia Summit can become unique and fruitful for expanding cooperation between states.
During his speech, the President of Tajikistan stated that food, energy, economic and financial crises, as well as the coronavirus pandemic and climate change have a negative impact on the efforts of States towards sustainable development.
It was proposed to intensify regional economic cooperation in the fields of industry, energy, investment and trade.
It was emphasized that the economic space of Tajikistan is always open to all entrepreneurs and investors.
Tajikistan is interested in expanding and strengthening regional cooperation in order to improve transport and communication links between the countries of Central Asia, digitalization and simplification of the order of international trade of states, as well as in the creation of logistics centers.
The summit highlighted the opportunities for expanding cooperation between Tajikistan and China in such areas as agriculture, digitalization, innovation and green technologies, hydropower and other important sectors.
During the discussion of water, climate and glacier protection issues, the President of the country expressed gratitude to the heads of state for the full support of Tajikistan's global initiatives.
Rahmon also drew the attention of the Summit participants to the issue of expanding cooperation in such areas as science and education, cultural and humanitarian sphere, healthcare and tourism.
It was stressed that ensuring regional security is one of the topical issues of the States, and Tajikistan attaches special attention to cooperation in the field of security, combating terrorism and extremism, transnational organized crime and drug trafficking.
At the end of his speech, the President of Tajikistan once again recalled the stable and unchanging position of his country in addressing topical issues of the world and regional community, as well as in the development and expansion of cooperation and stated that Tajikistan supports the adoption of the "Xi'an Declaration".///nCa, 19 May 2023