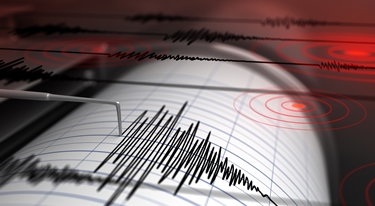 The problems of seismology, earthquake-resistant construction and seismic risk reduction became one of the topics of discussion at the scientific Turkmen-Tajik forum held in Dushanbe last week on the eve of the state visit of the President of Turkmenistan to Tajikistan. 
Guljemal Saryeva, Director of the Institute of Seismology and Atmospheric Physics of the Academy of Sciences of Turkmenistan, wrote about the prospects of cooperation between Tajik and Turkmen scientists in the field of seismology in her article in the newspaper "Neutral Turkmenistan".
The Institute of Seismology and Atmospheric Physics of Turkmenistan is a specialized scientific institution that carries out fundamental research on earthquake source physics, regional seismology, geophysics, and modern geodynamics.
The author highlighted several potential directions for joint research of Turkmen and Tajik specialists. They include clarifying the degree of seismic activity for urbanized territories and especially important facilities; studying and forecasting geodynamic processes to assess seismic risk and implement measures to reduce risks; the introduction of applied seismological research, the use of accumulated information to identify seismic zones and prevent natural and man-made risks related to seismic phenomena.
Both parties can jointly assess the occurrence of seismogenic and man-made earthquakes for areas of industrial development of mineral deposits and construction of hydraulic structures.
Turkmen and Tajik scientists emphasized their common interest in ensuring the seismic safety of the population and territories of both countries.
The parties indicated the readiness of the countries for close cooperation, supporting initiatives in the regular exchange of views on seismic hazard assessment. It is planned to hold regular bilateral consultations on important aspects of professional interaction.
Within the framework of the forum, a resolution was adopted to further strengthen scientific, educational, and cultural cooperation between Turkmenistan and Tajikistan.
It should be noted that in September 2022, the State Program for the Integrated Development of Seismological Science in Turkmenistan for 2022-2028 was approved. Within the framework of this program, efforts are envisaged to build up international partnership between specialized scientific institutions of Turkmenistan and foreign countries in the field of seismology and related sciences.///nCa, 15 May 2023