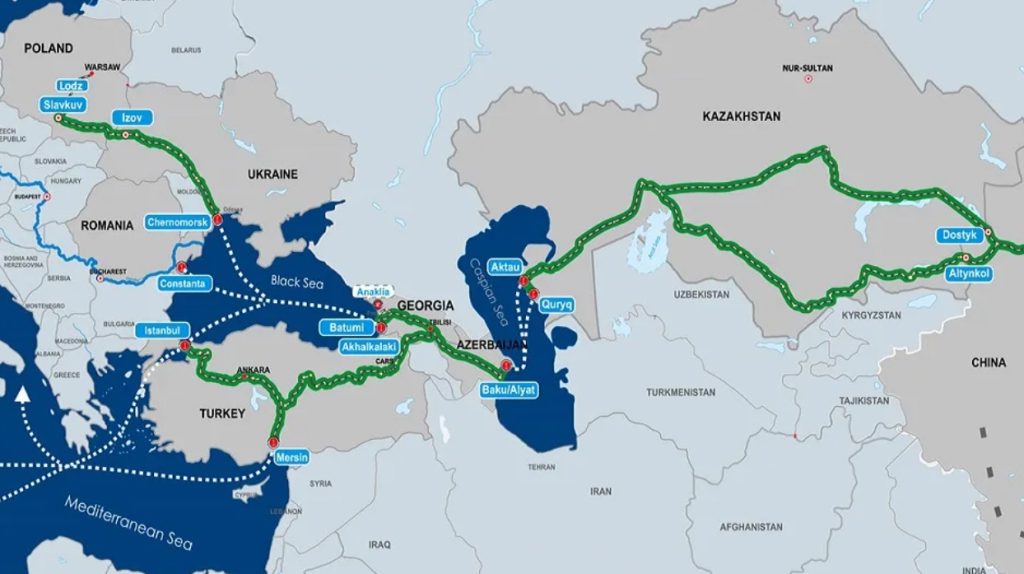 The capacity of the Trans-Caspian International Transport Route (TMTM) or the Middle Corridor may increase to 10 million tons per year by 2025. The agreement on this was reached during the Ministerial Meeting on Trans-Caspian Connectivity, which was attended by the foreign and transport ministers of Kazakhstan, Azerbaijan, Georgia and Türkiye.
The meeting took place in Aktau on 25 November.
As a result, a Roadmap for the development of the "Middle Corridor" for 2022-2027 was adopted, which envisages simultaneous elimination of bottlenecks, agreed principles of work, specific projects with precise parameters, deadlines for implementation and responsible performers.
According to a recent EBRD study on the effectiveness of EU-Central Asia connectivity, the Middle Corridor needs immediate investments for infrastructure upgrades worth €3.5 billion and the success of the route depends on the determination and cooperation of the TMTM member countries.
At the same time, the EBRD considers transit along the Middle Corridor to be the most viable option for connecting Europe with Central Asia. ///nCa, 27 November 2022