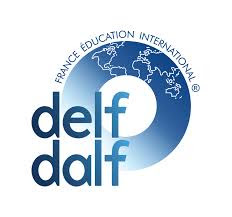 The French Institute in Turkmenistan announces the spring session of the DELF/DALF 2022 exams. The exams will be held from 4 till 8 April 2022.
The preparatory courses will be organized from 5 March to 3 April, provided that a sufficient number of participants have signed up:
– 2 lessons of 2 hours a week for adults
– 2 lessons of 1.5 hours a week for teenagers
Registration and payment for exam fees will be accepted from 16 February to 18 March. Registration and for preparatory courses and fees will be accepted from 16 February to 4 March.
The DELF / DALF exams are the two major international French language proficiency exams at levels from elementary to advanced. They identify the candidate's skills in four areas – listening, reading, writing, and speaking skills.
DELF / DALF diplomas are recognized in all French-speaking countries and are required for university admission and employment. /// nCa, 16 February 2022