Elvira Kadyrova
On Tuesday, 29 September, representatives of the Agency "Turkmendenizderyayollary" [Turkmen marine and river ways] and JSC "Merchant marine" met online with the Deputy Prime Minister of Tatarstan, minister of industry and trade Albert Karimov.
During the meeting, the issues of building a second high-speed passenger ship of the A145E project was discussed.
The project A145 is a high-speed passenger ship that carries 150 passengers with luggage at a speed of about 40 knots over a distance of up to 200 miles during daylight time in the coastal sea zone.
In addition, they discussed the organization of joint construction of a series of river dredgers of two types (diesel and electric).
The agreement on cooperation in the field of shipbuilding between the Tatarstan shipbuilding Corporation "AK Bars" and the Agency "Turkmendenizderyaellary", the JSC "Balkan shipyard" was signed on the sidelines of the Caspian economic forum in Avaza in August 2019.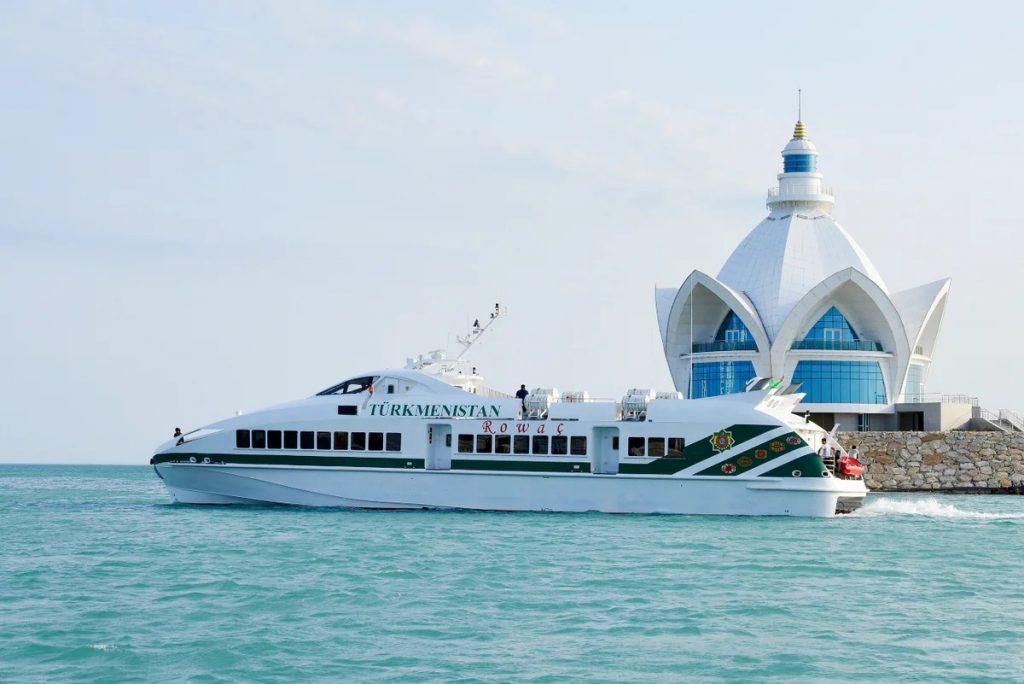 That time, Turkmenbashi seaport welcomed the high-speed passenger ship Rowach, first one built in the framework of the partnership project. Rowach was built in Zelenodolsk at the Maksim Gorky shipyard of the AK Bars Shipbuilding Corporation. It is designed for 126 passengers.///nCa, 30 September 2020