A few hours ago, the regular meeting of the Council of Foreign Ministers of five Caspian countries of Azerbaijan, Russia, Kazakhstan, Turkmenistan and Iran wrapped up in Moscow.
One of the cornerstone issues on the table of the current meeting was a detailed discussion of the final version of the Convention on the Legal Status of the Caspian Sea.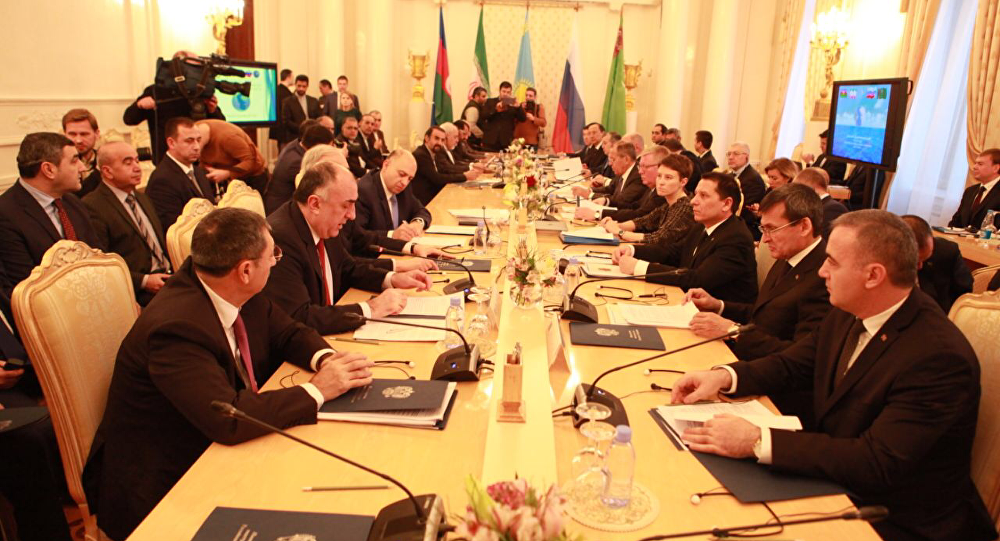 "With great satisfaction, I announce that we have found solutions to all the remaining open key issues related to the preparation of this document. In fact, the text of the Convention is ready," foreign minister of Russia Sergei Lavrov said at a final press conference.
In the near future, the parties will have to make editorial revision of the document and translate it into the official languages ​​of the member-countries.
The Convention will be submitted for approval and signing by the heads of the Caspian states during the Fifth Summit, to be hosted by Kazakhstan in the first half of 2018.
Almost a twenty-year work has been completed on a fundamental legal instrument that will give an exact answer to the question on what the Caspian is exactly – lake, sea, or special water body.
Actually, all issues, stipulated in the Convention, had been already settled long ago, except one crucial point. The matter is the Caspian hydrocarbon wealth, the exploitation of which directly depends on the legal status.
Even if it is too early to make any assertions, the final consensus is bound with the existing legal framework, such as Agreement on conservation of aquatic bioresources, Agreement on Hydrometeorological Cooperation, Agreement on Cooperation in the Safety of Maritime Navigation in the Caspian Sea, etc. ///nCa