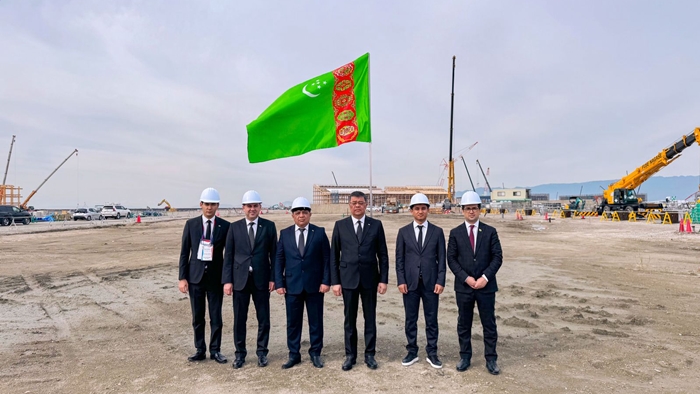 In a symbolic gesture marking its unwavering commitment to the upcoming World Exhibition EXPO 2025, Turkmenistan proudly raised its national flag at the construction site in Osaka, Japan.
This momentous occasion, which garnered significant attention from Japanese media outlets, was graced by the presence of Turkmenistan's Minister of Trade and Foreign Economic Relations, B. Gochmollayev, along with representatives of the Japanese Association of the World Exhibition EXPO 2025 and the contractor responsible for Turkmenistan's pavilion, Turkmen company "Belli", Turkmen newspaper "Biznes reklama" reports.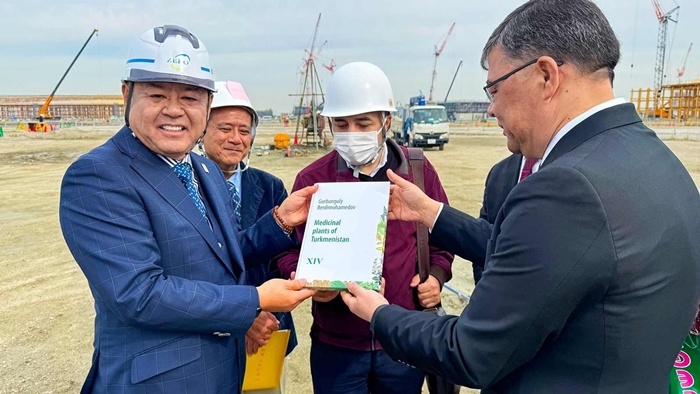 On 16 November 2023, Turkmenistan became one of the first countries to officially receive a land plot for the construction of its national pavilion at EXPO 2025. The delegation, headed by Minister Gochmollayev, was presented with the relevant documentation by the Organizing Committee.
During their visit, the delegation gained valuable insights into the ongoing construction of EXPO 2025 and conducted a thorough inspection of the designated site for Turkmenistan's pavilion.
Strategically situated on the artificial island of Yumeshima, nestled within Osaka's coastal strip, the exhibition site offers visitors breathtaking views of the Seto Inland Sea.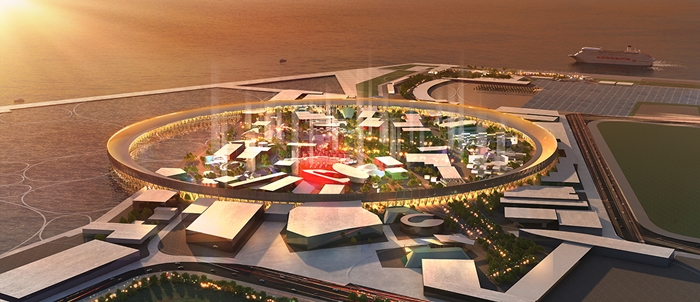 The World Exhibition EXPO 2025, scheduled to take place from April 13 to October 13, 2025, in Osaka, Japan, will serve as a global platform for showcasing innovative solutions and fostering international collaborations aimed at building a more sustainable and resilient future for all.
Under the overarching theme of "Designing Future Society for Our Lives"", EXPO 2025 seeks to inspire profound reflection on how we envision our future and how we can collectively harness our potential to shape it. This central theme is further enriched by three subtopics: Saving Lives, Empowering Lives, and Connecting Lives.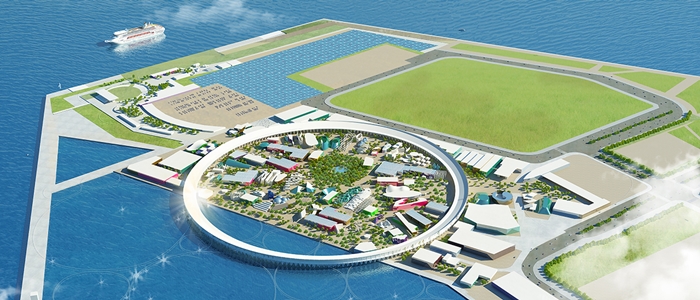 EXPO 2025 boldly poses the direct question: "What is a happy lifestyle?" This profound inquiry encourages participants to explore the multifaceted concept of happiness and delve into the factors that contribute to a fulfilling existence.
Inspired by the deep-rooted Japanese belief that every entity, from the animate to the inanimate, possesses an inherent life force, EXPO 2025 extends its concept of "life" beyond humanity, encompassing the diverse creations and natural wonders that enrich our world. ///nCa, 20 November 2023 [Photo credit – Biznes reklama, official website of EXPO 2025]
#Turkmenistan, #EXPO_2025, #Japan