Diego Ungaro, Ambassador of Italy in Turkmenistan
Italy and Turkmenistan established their bilateral diplomatic relations in 1992 and this year we celebrate the 25th anniversary of such relevant achievement. While Italy opened its diplomatic mission in Ashgabat in 2014 and Turkmenistan established its one in Rome in 2016, from an historical and cultural point of view one should remember that our regions and civilizations have had commercial, scientific and artistic contacts that go back to many centuries ago, as the Great Silk Road connections that will be celebrated next year reminds us.
The opening of the diplomatic missions and their active role in organizing growing contacts, high level visits and exchanges of delegations is the best example of how Italy views the importance of building up relations with Turkmenistan through an increasing bilateral economic partnership that equally benefits both countries.
Italy, also as a member of the European Union and OSCE Presidency in 2018, and Turkmenistan are committed to ensuring security and peace in the Central Asia region and Afghanistan. Turkmenistan's policy of positive neutrality must be recognized as an important component of such commitment.
Italy sustains the cooperation also with policy platforms offered by United Nations and through many regional initiatives and mechanisms, targeting regional cooperation, promotion of economic opportunities, and engagement in regional projects.
Italy is firmly convinced to continue its support of the socio-economic development of Turkmenistan in many different ways, starting from its important bilateral trade, which in 2016 exceeded the relevant level of more than 600 million Euro, and a quite meaningful transfer of technology and know-how, in particular for the industrial growth, the import substitution policy and the support of the many small and medium enterprises of Turkmenistan, in addition of the oil and gas sector where operate actively the world leader company ENI and many other companies involved in related services.
As one of the founding member states and main donor Italy gives also full support to the European Union relevant program of aid and Technical Assistance to Turkmenistan and Central Asia in many relevant and strategic fields (which range from education, rural development, Public Administration  training and public fund management to drug prevention, border protection and rule of law), in the framework of a significant political dialogue in support of peace and stability in the region, which recently had its most relevant meeting of the five Central Asia Foreign Ministers with EU HR/VP Federica Mogherini, a former Italian Foreign Minister, in Samarkand. The EU-Turkmenistan dialogue includes a human rights segment whose last session took place in Ashgabat on 25 April.
In the cultural field bilateral relations between Italy and Turkmenistan are flourishing and there are relevant progresses going on in many different fields. Starting this year the teaching of Italian language and culture has doubled and in addition to the Magtymguly University, thanks to the arrival of another professor from Italy also the University for Humanitarian and Development hosts such courses.
Last June, in the framework of the celebration for the first 25 years of establishing diplomatic relations, a successful concert of Italian opera arias was held at the Magtymguly Theatre with the national Symphonic Orchestra of Turkmenistan, a director, Daniele Agiman that came expressly from Milan together with a mezzosoprano, Sandra Buongrazio that sang with Turkmen singers.
A book on contemporary artists from Turkmenistan was presented in Ashgabat and the weeks of Italian language and culture and of Italian cuisine were celebrated with a series of events in the Universities Magtymguly and Humanitarian and Development, the cinema Ashgabat (where the projection of Italian films took place), master classes for Turkmen cooks were organized at the Yyldyz Hotel in Ashgabat and in Turkmenabat with the participation of two cooks of the Italian Federation of Cooks that came from Italy and offered also a series of dinner to show examples of the famous Italian gastronomic tradition.
For next year there are other important projects in preparation: a Caravaggio exhibition at the Museum of Fine Arts, a Rossini concert with the national Symphonic Orchestra of Turkmenistan and a project on the Silk Road and Turkmenistan still to be better defined.
One should finally also remind the important archeological cooperation that Italian institutions from Torino, Venice and Bologna have successfully established for research and field activities in Nusay, Merv and Margush and intend to continue in the next future.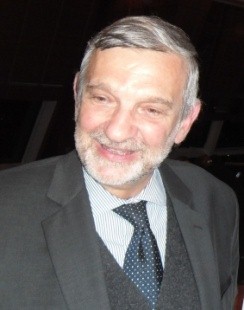 Ambassador Diego Ungaro holds an MA in international relations from SAIS/Johns Hopkins and has been a researcher at the Nomisma Economic Studies Society in Bologna. He is the author of several articles on international relations. Career diplomat since 1986, Ungaro previously served as deputy head of mission in Saudi Arabia and head of mission in Costa Rica before taking over as the ambassador of Italy in Turkmenistan in April 2017. /// nCa