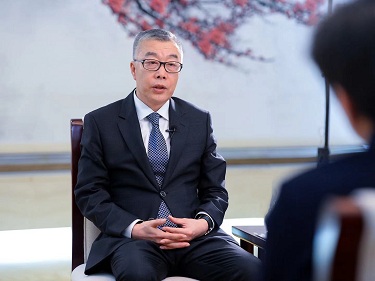 Qian Naicheng, Ambassador of China to Turkmenistan
During more than a year, the epidemiological situation changes, a new mutation of the virus constantly appears. This most serious pandemic, which humanity has faced in the past 100 years, continues to spread throughout the world. The urgent task of the world community is to overcome the epidemic as soon as possible and ensure economic growth.
The fight against coronavirus is for the sake of the people and must rely strongly on the people. Practice has shown that for the final victory, it is necessary to prioritize the safety and health of people, with maximum political responsibility and courage to take emergency measures in response to an emergency incident, make every effort to identify a new case of infection and recovery of the patient, respect the life values ​​and dignity of each person …
In the fight against a new type of infection, first of all, they must adhere to a scientific approach and observe scientific law. This all-out war requires a systemic response. It is necessary to use drugs and non-drug methods of treatment, combine ongoing anti-epidemic measures with emergency countermeasures, and coordinate anti-epidemic work and socio-economic development.
The coronavirus once again teaches us that humanity shares a common destiny. In the face of a pandemic, we must implement the concept of a community of common health care for mankind, join forces to achieve victory over the outbreak, and resolutely resist all sorts of attempts to politicize, stigmatize and discredit. Political manipulation does nothing to help the anti-epidemic struggle in one's own country, but hinders international cooperation and will bring more grief to the peoples of the whole world.
The vaccine must be a global public good. The problem of imbalance in terms of vaccination is becoming increasingly acute. It is necessary to abandon "vaccine nationalism", to effectively regulate the production and distribution of vaccines, to ensure their availability and affordability for developing countries.
It is necessary to strengthen and activate the role of the UN and WHO, to improve the global system for the prevention and control of diseases, to increase preparedness for, prevention and response to pandemics. At the same time, it is very important to adhere to the principle of "joint discussion, joint implementation and joint use", to take into account the opinion of developing countries in order to meet their rational requirements. There is a need to improve the ability to monitor, prevent, respond to serious illnesses, enhance healing, as well as the ability to mobilize and secure material reserves, counter disinformation and provide support to developing countries.
China provides vaccine assistance to more than 80 developing countries and exports vaccines to 43 countries. This is in the case when there was not enough production capacity, and the demand within the country turned out to be huge. China has committed $ 2 billion to help coronavirus-affected developing countries and restore socio-economic development. Material assistance was provided to more than 150 countries and 13 international organizations. China has supplied more than 280 billion protective masks, 3.4 billion protective clothing and 4 billion test kits to the countries of the world.
Over the next three years, China will provide an additional $ 3 billion to tackle the pandemic in developing countries and restore their socio-economic development. Based on the already delivered 300 million doses of vaccines, China will make every effort to increase supplies and will support domestic vaccine manufacturers in technology transfer to developing countries and joint production.
While expressing support for the abolition of intellectual property rights for vaccines, China advocates early adoption of a decision by the WTO and other international institutions. China is proposing the creation of an international vaccine cooperation forum that will allow different design and manufacturing countries, businesses and stakeholders to discuss ways to equitably and efficiently distribute vaccines. /// nCa, 28 May 2021 (in cooperation with Embassy of China in Turkmenistan)