nCa Report
Gyyanly, 17 October 2018 (nCa) — In a ceremony led Wednesday by President Berdymuhamedov, a gas chemical complex was put into service at the Caspian shore, adding several new layers to the industrial-economic mix of Turkmenistan.
Located at the Kiyanly (Gyyanly) settlement, the plant is named GPZ – Gyyanly Polimer Zawody. This translates to Kiyanly Polymer Plant.

Here is some information about GPZ:
Project cost – USD 3.4 billion

Consortium – LG International Corp (Korea), Hyundai Engineering (Korea), Toyo Engineering (Japan), Gap Inshaat (Turkey)

Project client and implementation partner – State concern Turkmengaz

Feedstock – 5 bcm (billion cubic meters) of natural gas; of this 4.5 bcm will be returned as clean gas of pipeline quality after the extraction of raw material for production

Products – 381000 tons of high-density polyethylene, 81000 tons of polypropylene, some other products

Plant technologies from – mainly from Japan and Korea but also components and processes from the USA, UK, Belgium, Germany, Denmark and other European countries

Main technological process units of the plant – gas separation, ethane processing, production units of polyethylene, and polypropylene

Project financing – multilateral loan package worth USD 2.5 billion, involving agreement of the State Bank for Foreign Economic Affairs of Turkmenistan (VneshEkonomBank) with the Japan Bank for International Cooperation, the Export-Import Bank of Korea and the Syndicate of participating financial institutions of Japan, Germany, France, Korea, China, Italy, Austria and Switzerland

Technological edge – Use of COREFLUX ™ technology at the gas separation plant for efficient extraction of methane and ethane from natural gas; and Innovene ™ S technology, under license from the INEOS Technologies (UK) for the process of production of medium and high density polyethylene
nCa Commentary
Because of the fact that Central Asia is at the threshold of embracing innovation as the way of doing things, the commissioning of the GPZ adds several new layers to the industrial-economic mix of Turkmenistan.
With the advancement in 3D printing and nano-technologies, high density polyethylene and polypropylene can afford endless options – even sky is not the limit, for sky is nothing but a self-imposed restriction on our imagination.
GPZ will mainly produce high density polyethylene, and propylene.
Polyethylene (low, medium, and high density) is one of the world's most popular plastics, suited for a wide range of applications. It is durable, recyclable, and offers excellent vapor and moisture barrier.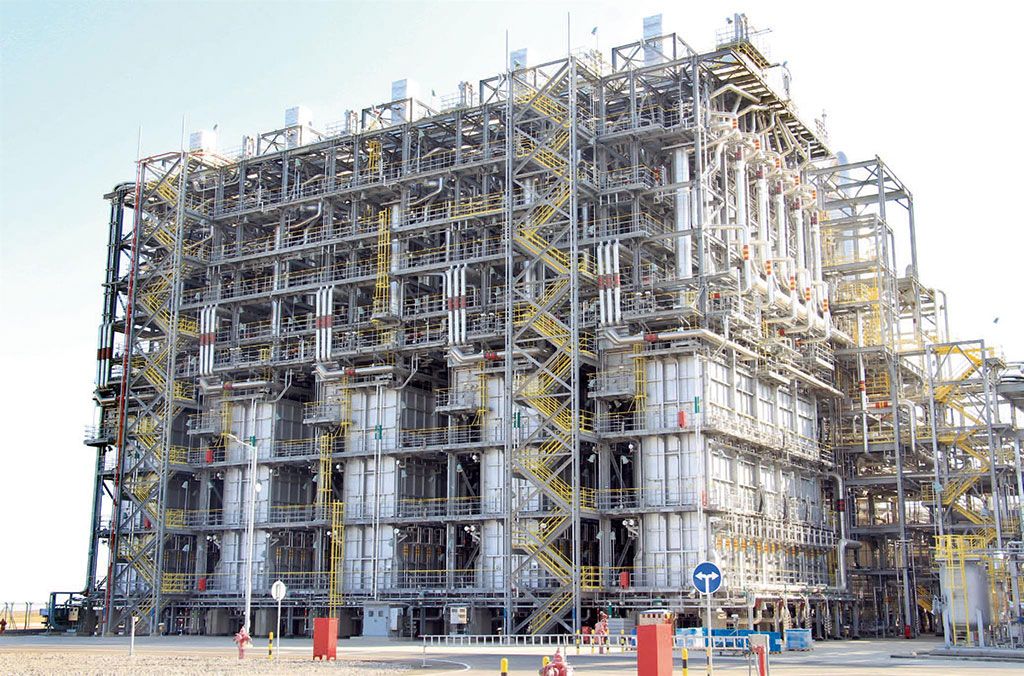 HDPE (high density polyethylene) sheets are used for water tanks, bottles, caps etc.
There can be HDPE matte sheets, HDPE smooth sheets, HDPE pipe grade sheets, HDPE color core sheets, and HDPE antiskid sheets.
HDPE pipes and fittings are used in a variety of sectors such as municipal, industrial, energy, geothermal, and landfills etc. they are leak-free, highly resistant to chemicals, corrosion, and abrasion, offer ductility and toughness, can withstand sub-zero conditions, exceptionally durable, and can be rendered in sizes from half an inch in diameter to 63 inches.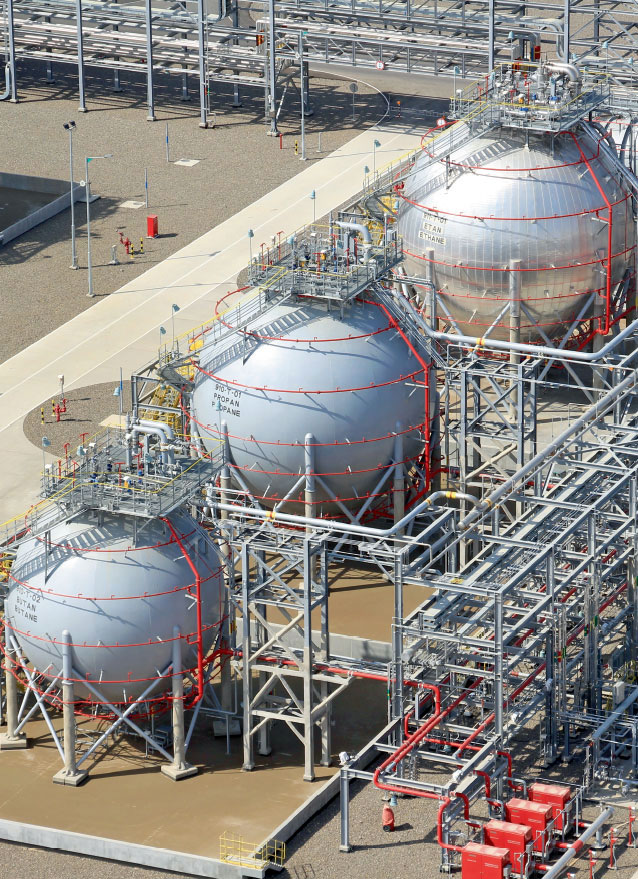 The HDPE bags and liners enjoy a large and consistently expanding share of the market.
Polyethylene (all grades) is one of the most used polymer globally. The production of polyethylene polymer globally was 103 million tons in 2016. The production for high-density polyethylene was 47.5 million tons in 2016. It occupied a share of 46% in total polyethylene production globally.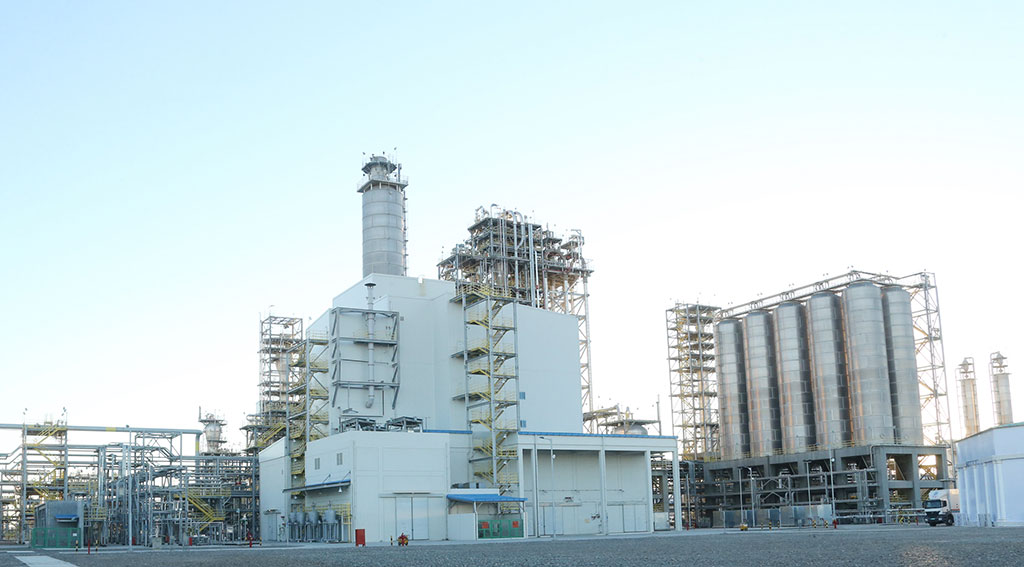 HDPE market is forecasted to grow more than US$84 bn by 2023. The market was around US$63 bn in 2016 and will cross US$84 bn by 2023 as per industry. The growth rate in the forecasted period will be 4.5%.
Polypropylene (PP) belongs to the group of polyolefins and is partially crystalline and non-polar. Its properties are similar to polyethylene, but it is slightly harder and more heat resistant. It is also used for similar requirements as HDPE.
The innovative uses of HDPE and PP are continuously being discovered. One of the growth areas is the automobile manufacturing where HDPE is replacing the metallic parts. It is believed that ultimately it would be possible to reduce the weight of an automobile by up to 70%, leading to fuel economy among other things. The newly rising popularity of the driver-less vehicles will greatly benefit from HDPE as a substitute material.
The other areas of use are nonwoven clothing and fabric, surgical non-absorbable sutures, dielectric within certain high-performance pulse and low-loss RF capacitors.
* * *
The scientists will keep returning to HDPE and PP whenever the need for lightweight and versatile materials arises in new inventions.
It will be useful for Turkmenistan to involve its research and development sector into the refinement, and when possible, discovery, of the improved or new uses of HDPE and PP.
It is certainly profitable to export HDPE and PP in the granular form or in the shape of known and popular products such as pipes. However, this is an area full of possibilities for making more profit from what is available already.
We would like to point out just two areas among many where science and research an open up new possibilities for the use of HDPE and PP.
In medical technology, PP patch has been used successfully for the prevention of hernia in the same spot. Basically, a PP mesh patch is placed on the spot of hernia under the skin. It is painless. The problem currently in the way of its widespread use is that PP mesh erodes the tissue surrounding it over the uncertain period from days to years. If someone could find a way to make PP inert, i.e. not affecting the surrounding tissues in any way, it would be a great breakthrough for the medical science and mankind. Perhaps, the Turkmen scientists can start working on it in collaboration with their foreign partners.
On the other end of the spectrum, the merger of 3D printing and prefabricated housing can bring a revolution to the housing sector. It should be possible to manufacture panels for prefab houses with built-in pipes, cables, electricity and fiber optic connections, etc. When these panels are put together, the house will be ready for being connected to the utilities such as water, electricity, gas, and drainage without any additional work. This can revolutionize the concept of prefab housing. It can also greatly reduce the cost of building a house. /// nCa