Tariq Saeedi
The warm blood spurting from her freshly self-stabbed body has poured onto our closed eyes, our numb conscience, and our overstuffed egos.
Her blood has drawn a red line but this red line is not in front of us; it is behind us. Her blood is daring us – do we have the courage and wisdom to step back and ponder?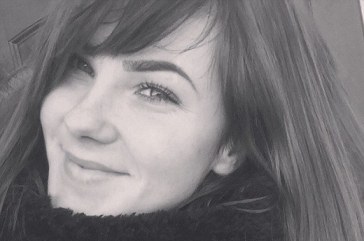 Diana Bestuzheva was just 17. She was mature beyond her years, full of life and talent. She was a student at a prestigious drama school in Moscow and had already starred in a drama 'We did not talk about the War.'
Everybody was sure that a promising career was in her future.
Her boyfriend dumped her recently and she plunged into deep depression. She returned home, took some drugs, wrote a suicide note to her mother Alla, and jumped from the window of her 14th floor apartment.
Miraculously, she survived, apparently unscathed. She dusted the snow from her clothes and walked back to her apartment. There, she stabbed herself with a kitchen knife.
By the time the paramedics took her to the hospital, she had already breathed her last.
* * *
I cannot claim to know what was going through her mind. Why was she so sure that death was the only way out of her problems?
Nevertheless, I have some inkling of what goes through the mind of someone who loves the departed person dearly.
It was in 1987 when I was still in uniform. One morning an officer came to our office, tears streaming from his eyes. He said that his sister had just committed suicide – by just I mean, just a couple of hours ago.
He had no parents, no relatives; just he, his brother, and his sister. We, the fellow officers, were his only family.
I started the process of arranging the burial plot, and other arrangements that go with a Muslim funeral and last rites.
Meanwhile, he told me that he was sitting in the balcony facing the sea when he heard gunshot from inside the apartment. He ran to his sister's bedroom because she was the only other person at home at that time. As he was rushing through the door, his sister pulled the trigger, putting the bullet into her head. She had missed the first time she fired the pistol and it was the second attempt.
Why, he sobbed, why.
His grief, monumental and mounting grief, was not letting him form complete sentences. He cried, he banged his fist on the table, and he beat his forehead with open palm.
Of course, she was estranged from her husband and had problems with her in-laws, he said. She was going through a lot of stress but was suicide the only way out? In the worst case, she could have divorced and returned to us. I was there for her; my brother was there for her. We could have supported her for as long as required, even the whole life.
Why, why?
Is it my mistake? Did I fail her in some way? Did she think that she was alone to deal with the challenges of her life?
Why, why?
* * *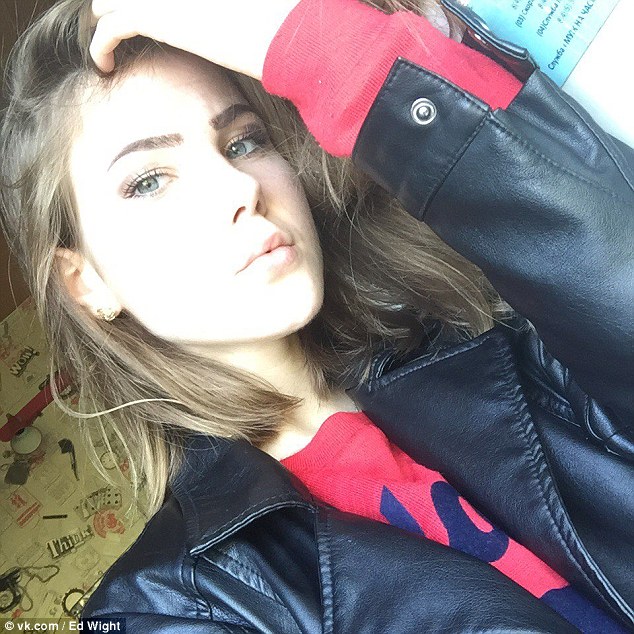 In the case of Diana Bestuzheva, we are faced with the same question: Why, why?
We cannot even begin to recognize the thick layers of this 'why' unless we draw a direct line between Diana and us: for the people of my age group, she could have been a granddaughter, for those a generation behind me, she could have been a daughter, perhaps a sister. She was not just a pretty young girl who made a wrong choice and will become a part of the statistics when the next news cycle begins in 24 hours. Gone and forgotten. In so many ways, she was our close relative, our little princess, and we were looking forward to her great successes in life.
She should not fade away. She cannot be allowed to fade away. Her blood will always remain fresh in our memory.
* * *
This is the time to take the scalpel in hand and cut through the phony glitter and glamour, to drain the pus that is killing our social systems.
This is the time to be ruthlessly honest with ourselves. This is the time to be politically incorrect.
If there was any time to say 'Enough is enough' that time is NOW.
* * *
In case of Diana, and so many other young people, the first question to ask is: Is 17 the right age to start playing house?
The second question is: Why is it so easy in our societies to have access to drugs?
The third question is: Was there no one in the entire world she could talk to instead of sniffing out her own life?
The fourth question is: What is the limit of our permissiveness?
There are infinite numbers of questions. There is no dearth of questions. What we lack is answers; honest and genuine answers.
I have neither the knowledge nor the intellectual depth to attempt to answer any of the questions that can be raised. At most, I can try to draw a quick circle to show some of the things that are wrong with us.
* * *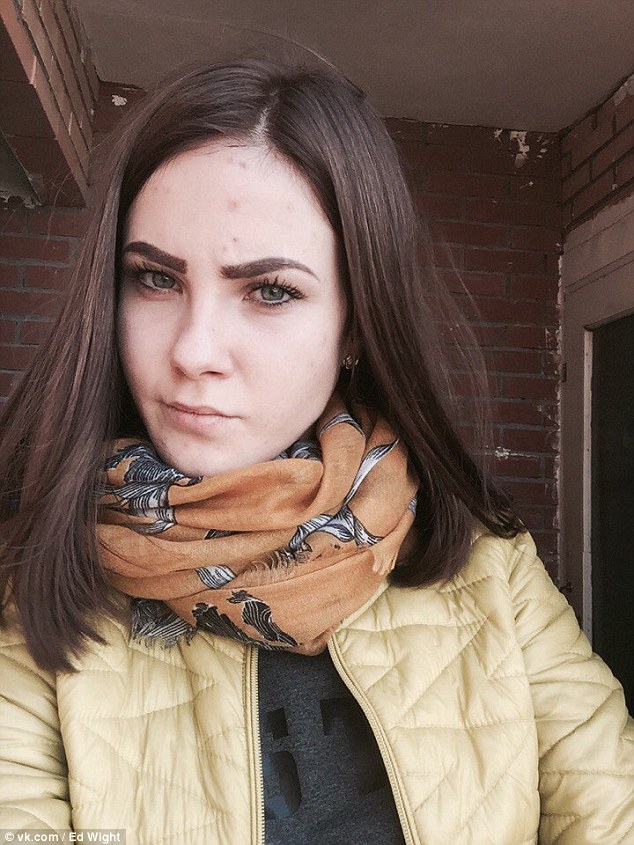 Let's start at the core —– The narrative of our societies is being written by minorities now. We are living in the age of tyranny of minorities.
The majority has been conditioned to feel guilty on everything just because it is majority. Disagree with me, but think about it.
Actually, the majority is under-represented in any process of decision-making now. I will repeat it with some rephrasing: majority doesn't have any voice in shaping the course of the society. I will make this statement yet again: majority is just a background noise in the social story that is unfolding at breakneck speed.
If the majority is shamed into silence, it cannot be sold as consensus.
* * *
In an ideal society the majority and minorities should be able to live according to their hopes and aspirations, without encroaching on the space of the other.
While making a quick circle around the society, we can notice some of the developments that have become cancerous.
* * *
Suicide is violence against self. Mass shooting is violence against others. Road rage is violence against random strangers who happen to trigger our easily-ignited anger.
It is not because of lack of education or economic prosperity. It is not because of lack of opportunity. The roots are scattered and deep.
Else, why would an Oxford graduate who is a successful banker, slowly torture and murder two sex workers in his apartment in Hong Kong. Why would a talented Cambridge graduate who is a university lecturer and PhD candidate, torture and blackmail more than 200 victims and offer his handiwork on the dark web.
Instead of being the last resort, violence is fast becoming an expression of anger and frustration.
* * *
Friedrich Nietzsche told us that 'God is dead.'
John Lyly gave the permission that 'all is fair in love and war.'
William Clay said, "This is quite a game, politics. There are no permanent enemies, and no permanent friends, only permanent interests."
With a God who is dead, with no rules for love or war, and with no distinction between friend and foe, we entered the age of social media. No wonder, we are where we are.
* * *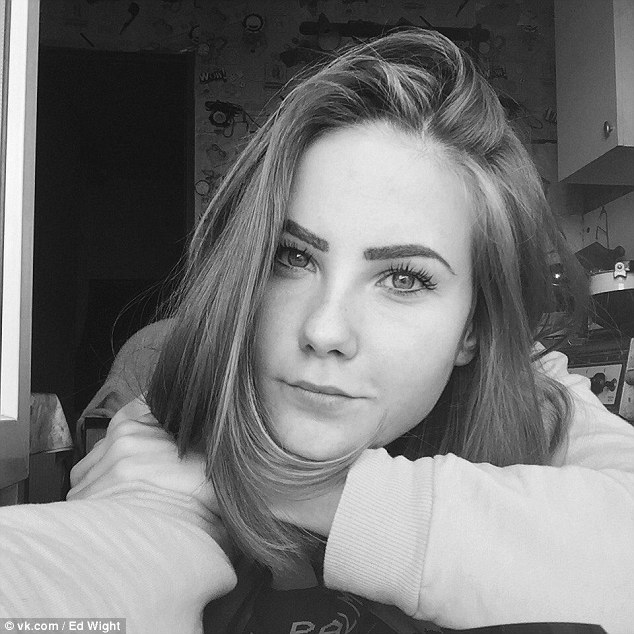 A few years ago, I spent some six weeks talking to young people on the social media, about 8-12 hours every day. Some of the conversations were 5-6 hours in length.
Later, I talked to some WHO officials, pointing out the need to study the link between the social media and teenage mental health. Perhaps, they have better things to do because I have not seen any concerted effort to rescue the teenagers who are stranded in the intricate of the social media. If some other things are any indication, WHO and other such organizations who are supposed to look after the mental health of the youth, believe in closing the barn after the horse has bolted.
Here is, very briefly, what I found:
A large number of young people are very lonely. They have hundreds, perhaps thousands of friends on the social media, but no one to talk to. Making smart remarks on each other's posts is not conversation.
Their feelings are hostage to so many external, trivial things. They are elated if they get a few 'likes' on their posts, they are crushed when someone 'unfriends' them.
They can feel 'uncomfortable' on the slightest possible things.
The communication within the family has broken down to the extent that instead of talking to their mom and dad, they would rather vent before total strangers on the social media, thus risking insensitive replies or even bullying.
The cyber-bullying is a thing, and more prevalent than adults can imagine.
The sense of loyalty in relationship, and to the society, the country, the family, and the employer has eroded noticeably.
Because of the raging hormones that play havoc with their minds, the teenagers consider every setback as a major catastrophe, contemplating extreme reaction including suicide.
They generally reject any structured system of rights and responsibilities in a society but they don't have the capacity or inclination to suggest as to what should be the alternative.
Some of them experiment with drugs just to be a cool kid, just to be a part of a group, just to be accepted.
Like Diana Bestuzheva, they are all our children. Even though they think that they know everything, even though they think that we are ignorant fools, even though they are not willing to trust us and open their hearts before us, something needs to be done.
The generation gap this time around is wider than ever.
* * *
Compared to the western societies, Central Asia is still a bastion of family values.
There is the need to preserve and fortify what is positive, and shun what is negative.
This is the time for Central Asia to understand that even the ability to maintain the basic decency will spell the difference between existence and annihilation.
This is the time to decide as to how far the western trends and practices should be allowed to seep into the Central Asian societies.
If other societies are on the path of self-destruction, should Central Asia follow them to the pit?
This is the time to consider the extent and depth of globalization in the societal formations.
This is the time to create new and innovative safety nets to prevent the youth from harming themselves and others.
This is the time to shape clear and acceptable views on LGBT rights, same sex marriage, and gender options.
This is the time to create fail-safe mechanisms for the emotional, moral and material support for the youth.
This is the time to step back and make sure that Diana Bestuzheva has not died in vain.
Kicking the can ahead is not the solution. Shifting the goalpost is not the solution
The solution has to be here and now – the solution has to be rooted in this very society. /// nCa, 20 February 2018