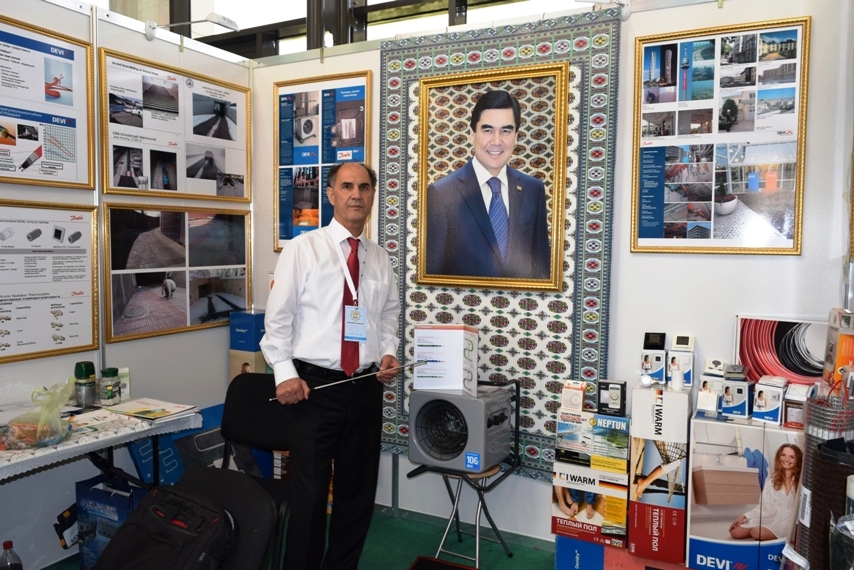 nCa Report
Ashgabat, 18 September 2015 (nCa) — The private sector in Turkmenistan is rising fast. Opportunities are appearing everywhere.
Niche segments of the market are always a dependable source of long term partnership. Hardly a big buck can be made there in small markets like Turkmenistan but there is comfort in predictability.
There are many successful examples of individual entrepreneurs in Turkmenistan who have partnered with foreign manufacturers to corner a niche segment of the market. One such example is Orazgeldy Kossekov.
He provides floor and ground heating solutions based on the technology and devices produced by the Danish company Deci-Danfoss (http://devi.danfoss.com/ and http://www.danfoss.com/Home/).
DEVI, with main production facilities in Vejle, Denmark, was founded in 1942 and became a part of the global Danfoss group in 2003.
Devi offers a wide range of products including heating solutions of which Kossekov is currently marketing and installing floor and ground heating systems. There are several options for both indoor and outdoor environments.
He has installed the embedded heating system at the front stairs of the Berkarar hypermarket in Ashgabat, the Toy Mekani weddings palace opposite the Yimpash shopping centre and a number of housing projects.
Kossekov also serves as the distributor of Devi-Danfoss products in Turkmenistan.
He can be reached at phones (99312) 461543, (99365) 673020, (99366) 33020 and email devitmoraz@yandex.com